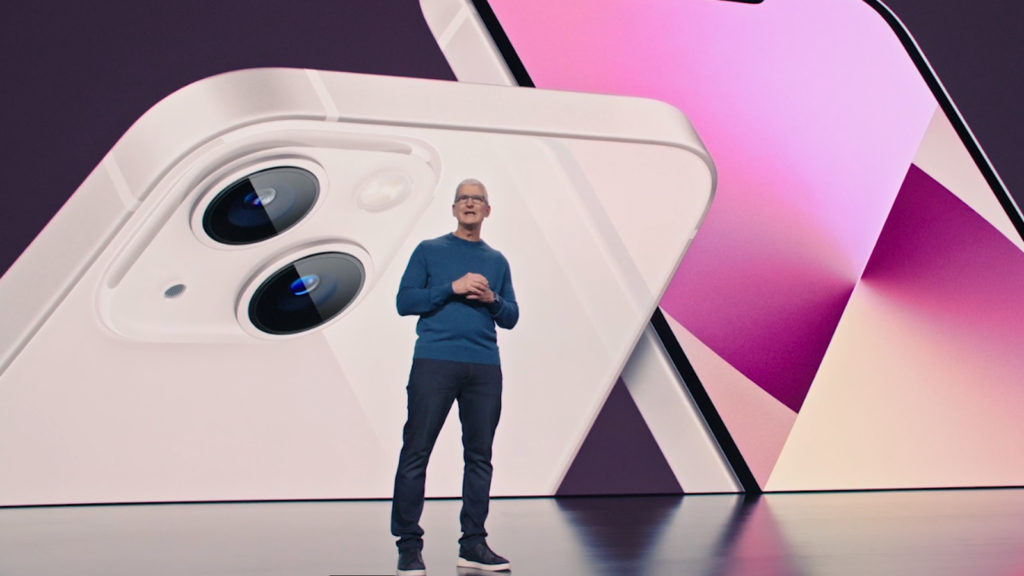 Apple CEO Tim Cook presented the Apple Keynote on September 14, 2021. Like all Apple event openings, this one was dramatic and well-executed. This is just a brief overview of some of the things I took note of during the keynote.
iPad
The new iPad has a more powerful A13 Bionic chip. Apple says it's 3x faster than the closest Chromebook and 6x faster than the closest Android tablet. The new iPad has a better 12-megapixel camera with a wide 122-degree view and will get iPad Pro's Center Stage. The new iPad will ship with iPadOS 15. The new iPad starts at $329 with 64GB of storage (double the amount from the previous model).
iPad mini
Apple is giving the iPad mini an all-new design with a liquid retina display. It will come in several new colors: purple, pink, starlight, and space gray colors and will feature a USB-C port. It now has an 8.3″ display with an edge-to-edge screen. The new iPad mini will see a CPU performance increase of 40% and an increase of 80% GPU performance. It will also have a 12-megapixel camera and features like the new iPad. The second-generation Apple Pencil will magnetically attach and charge on the edge of the iPad mini. It starts at just $499.
Apple Watch
The new Apple Watch Series 7 has a new 20% larger retina display with 40% thinner borders. Both the case and the display have softer, more rounded corners. It's 70% brighter when used indoors and has a more contoured face. It can fit 60% more text on the screen and includes a new keyboard. New watch faces are coming exclusively for Series 7. The new watch charges 33% faster than the previous Series 6. The new watch will come in several new colors with several new band options. The new Series 7 will be available later this fall and will be priced at $399. All watches with WatchOS 8 will automatically detect when you begin riding a bike and will stop when you stop moving. It also includes algorithms for electric assist bikes and fall detection.
iPhone 13
iPhone 13 has a new look with the advanced dual-camera system that is diagonally placed and is available in several new colors. It has a bigger battery with a redesigned interior and has a 28% brighter display. The new iPhone 13 comes with the A15 Bionic chip with a 6-core CPU, 4-core GPU, and 16-core neural engine. iPhone 13 will have a brand new video dimension called cinematic mode. Apple even featured the new cinematic feature with a short movie clip called Whodunnit. Apple has created several new cases for the iPhone 13 created for MagSafe.
The next generation of iPhone will be $799 for the standard version. The iPhone 13 mini will be $699. Both versions will come with a larger starting capacity of 128GB.
iPhone 13 Pro
The new iPhone 13 Pro and iPhone 13 Pro Max come in new colors, including an impressive Sierra Blue. It has a bigger battery and improved cameras. It has a better display with something called Pro Motion, which produces an adaptive frame rate based on the speed of the user's fingers flowing across the screen. The three new cameras enable beautiful photos with improved colors and skin tone features. Macro photography is also a new feature with a minimum distance of 2 cm for super close-up shots. Low-light and night modes enable the user to take better pictures, including night sky photographs.
They were talking so quickly about the various iPhone 13 Pro features that I know I missed a lot. The iPhone 13 Pro starts at $999, with the iPhone 13 Pro Max starting at $1,099.
Apple Services
New shows are coming to Apple TV+.
Group workouts are coming to Apple Fitness+.