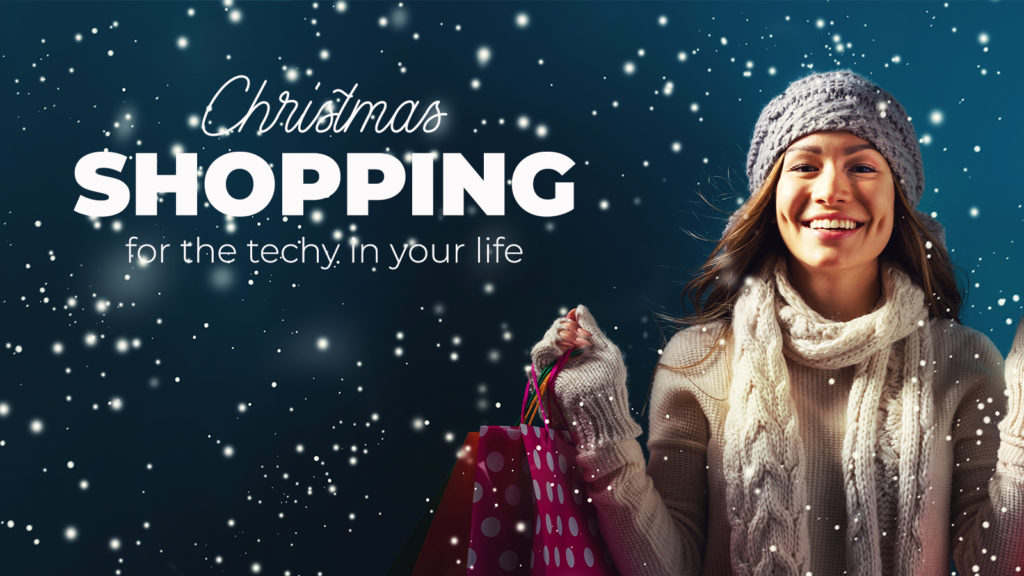 The big shopping season is nearly upon us and this Christmas is sure to be a challenge for gift-givers wanting to wrap us some tech. Supply chain issues and chip shortages continue to plague the technology world, which could make the availability of some items sporadic. Still, here's my list of the best tech gifts for 2021.
Apple AirPods Pro
I just purchased the Apple AirPods Pro for myself last week. I was able to buy them at Target saving $60 off the going price of $249. The audio quality and noise-canceling features are shockingly good. It's definitely a step up from the older AirPods I kept in my pocket. They're available on Amazon right now for $200.
Apple HomePod mini
If you haven't heard the sound quality of the Apple HomePod mini, then you're missing out. You can purchase one direct from Apple for just $99, but I highly recommend that you purchase a pair for optimal sound performance. Plus they come in the new yellow, orange, and blue colors. Personally, the yellow one is on my shopping list.
Apple AirTag
I still have the Apple AirTag on my Christmas shopping list. If you haven't noticed, I buy a lot of my own tech gifts for yours truly. At just $29, the AirTag is a stocking stuffer that you can track. You can also get a 4 pack for just $99 and can use them to keep track of your keys or backpack. Don't expect to use them to nefariously keep track of a "loved" one, but you can add some laser-engraved personalization for that added touch.
Bose Refurbished Speakers
The Bose website says that this is the "season for sound" and that it's far from the truth. A lot of the items I have on my Christmas wish list are audio devices. Bose has a number of great deals on refurbished audio devices. You can easily save $50 or more by shopping for one of these deals. Check out the sneak peek of their Black Friday deals.
Apple TV 4K
So oddly enough, I have Apple TV access included in my Apple One subscription, but I don't have an Apple TV device. I plan on fixing this slight problem with the purchase of the Apple TV 4K. The 32GB model is available for $179 and the 64GB model is available for $199 direct from Apple.
Roku Streaming Stick 4K
So I just recently discovered that my ol' reliable Roku Streaming Stick can't play Amazon Prime shows anymore as of November 1st. I'm highly disappointed, but I also realize that it's probably time to upgrade and this Christmas season is the perfect time to start shopping. I've been a Roku fan for more than a decade and if you're new to streaming, it's my go-to recommendation. Until December 4th, you can save $20 off the Roku Streaming Stick 4K which includes a voice remote, 4K video, Dolby Vision, and long-range wifi connectivity. It's available directly from the Roku website for just $30.
Nintendo Classic Mini
When the Nintendo Classic Mini first came out a while back, I really wanted one, but they sold out fast. It comes loaded with 30 classic NES games for a true walk down memory lane. The problem is the price and availability – the MSRP is only $60, but good luck finding one for under $200 online. I have my original Nintendo tucked away along with several games, so maybe it would be easier to just dig that one out of the closet.
Gift Cards
If you're not tech-savvy, then buying a gift card for that special someone in your life is probably a safer bet. The one thing you don't want to do is spend good money on something that's outdated when you buy or not as useful to the recipient as you might hope. The one thing you'll want to do is make sure that you get the right kind of gift card. A general Best Buy gift card works well, but consider an Apple or Google gift card if you know for sure which ecosystem they are invested in.