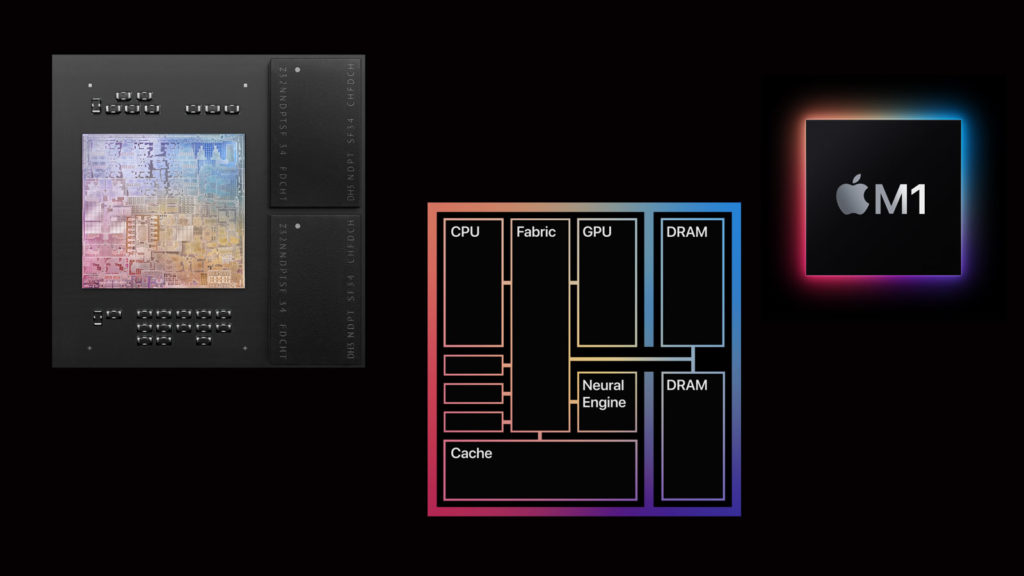 At Apple's event on November 10th, they unveiled the new M1 processor – a chip designed to replace the Intel processors previously used in their desktop and laptop computer products. The new M1 chip is debuting in new versions of the MacBook Air, MacBook Pro, and Mac mini. The first of these products are set to start arriving today.
You can watch the whole video event below:
I have some take-aways from the event…
First of all, you could tell that Apple was excited. In fact, it almost seemed like they were surprised by the power of their first Apple Silicon processor.
These processors are fast, packed with features, and a step above anything else Apple has ever offered. Indeed, it may be one of the most powerful chips for personal computers ever developed. It features an integrated GPU, RAM, neural engine, and cache. All on one chip.
Other features include:
It is the first 5-nanometer chip in a personal computer.
It has 16 billion transistors, the most Apple has packed into a single chip.
It has 8 cores – 4 high-performance cores and 4 high-efficiency cores.
All of these features give Apple's new chip 3.9x faster video processing, 7.1x faster image processing, and 3.5x faster CPU performance.
The new chip also runs cool and is more efficient. Indeed, the MacBook versions of Apple's new line-up don't even have a fan for cooling. This also helps with battery life.
There was so much packed into the Apple event, that my mind is still swimming with details. Just watch the event and you'll see just how important this new chip really is.
I have to admit… this is probably going to be the reason I jump back into the Mac market. Stay tuned…