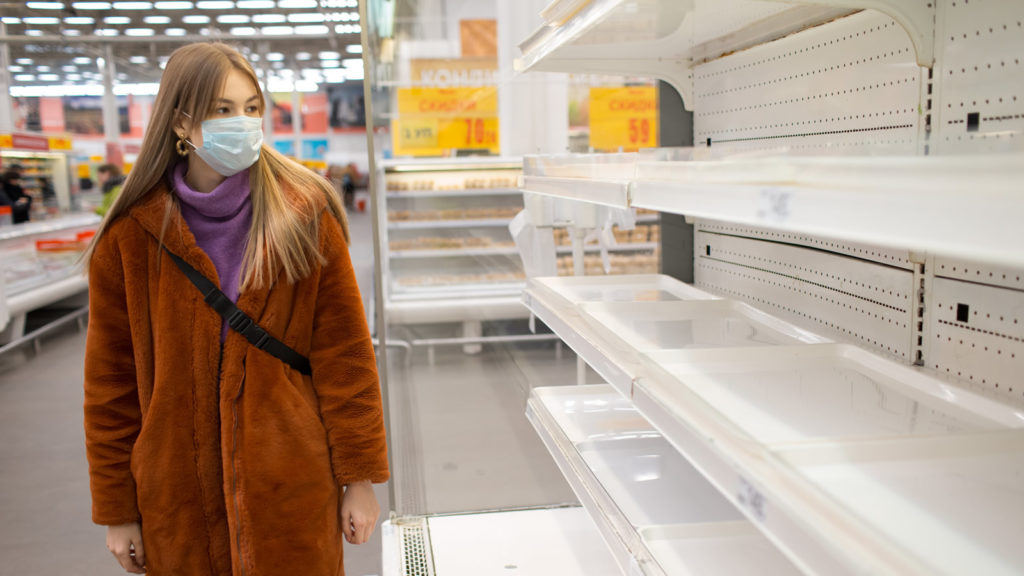 Back in January, I began noticing a problem. I was trying to order computers from my regular suppliers and I noticed that there were none available. According to the inventory system, they would be back in stock in a week or so, so I didn't think it was a big deal.
Then the arrival date got pushed back to mid-January, then the end of January. By the end of January, they had pushed back the arrival dates into February. By the end of February, I still couldn't order the computers I needed. My customers were getting frustrated and so was I.
They kept pushing the dates back further and further.
Of course, by March, most everyone had already heard about the COVID-19 pandemic sweeping the globe. But the problem for Apheus began back in January. There were rumors circulating in the IT world that China was having problems that were affecting the supply chain. Those of us dependent on products produced in China definitely took note.
Some friends who also work in IT were complaining that it took almost a month to source and acquire all of the parts necessary for a server build. A build that we have done on many occasions. When building a server, we can usually order everything and have it in the office in just four days. This build took a month. This also happened in January.
We knew there was a problem, but we didn't know exactly what the problem was or how bad it would eventually get.
My business has traditionally sold a lot of HP products. In speaking with my HP sales rep early last year, he mentioned that HP was having problems getting Intel CPUs, which was impacting a number of HP models. In November 2019, HP's CEO Enrique Lores expressed his frustration, citing that the problem wasn't HP's, but rather Intel's. I have to agree with him, if Intel can't supply the chips needed to build the computers, it's impossible to deliver the product.
HP wasn't the only one being impacted by the CPU shortage. Dell Vice Chairman Jeff Clarke announced in an earnings call that earnings forecasts were down because of an Intel chip shortage. This was also in November of last year.
Intel even took the step of apologizing to customers with an open letter to their customers and partners (Apheus is also an Intel partner). In it, an Intel executive stated that she would like to,
"…sincerely apologize for the impact recent PC CPU shipment delays are having on your business and to thank you for your continued partnership."

Michelle Johnston Holthaus
Intel Executive Vice President
So given that there was already an Intel chip shortage headed into the pandemic, it's not surprising that we're still having a supply chain issue. The pandemic surely didn't make anything better.
Fast forward to this month.
I made a trek to Best Buy in Mishawaka, Indiana, the other day. It was shocking to see so many empty shelves. I realize that retail establishments have taken a hard hit during this global crisis, but I was not expecting to see such a lack of product.
I guess I shouldn't have been so shocked since I'm still having my own supply chain issues. Honestly, I thought that a business that far outclasses my own business in terms of sheer volume would have an easier time getting products. I was wrong.
In fact, even companies like Apple are having issues delivering products. The product delivery dates are pushed back a little bit, but they are fulfilling orders. HP is still having issues, particularly with laptops and there are a number of underlying problems concerning the supply chain that affect availability. These products have to be shipped from China, either partially or fully assembled. Getting them to the United States is a logistics challenge since shipping capacities are only a fraction of what they were prior to the COVID-19 pandemic.
Looking forward, there's no telling what will happen and when this problem will subside. The Intel CPU shortage prior to the pandemic already had computer manufacturers up against the ropes. Then the pandemic hit. Unfortunately, the demand for mobile computing products has not subsided. In fact, it skyrocketed. With an unprecedented number of people working from home, laptops, in particular, remain in high demand.
As a result, Apheus has begun sourcing products from multiple manufactures in an attempt to meet our own customer's demands. Unfortunately, we are at the mercy of this fragile supply chain. If we can get a product, it is usually available in smaller quantities. Hopefully, everything will return to some sort of normalcy and we can resume selling our favorite computers. But until then, customers will need to be patient as we do our best to navigate these turbulent global waters.