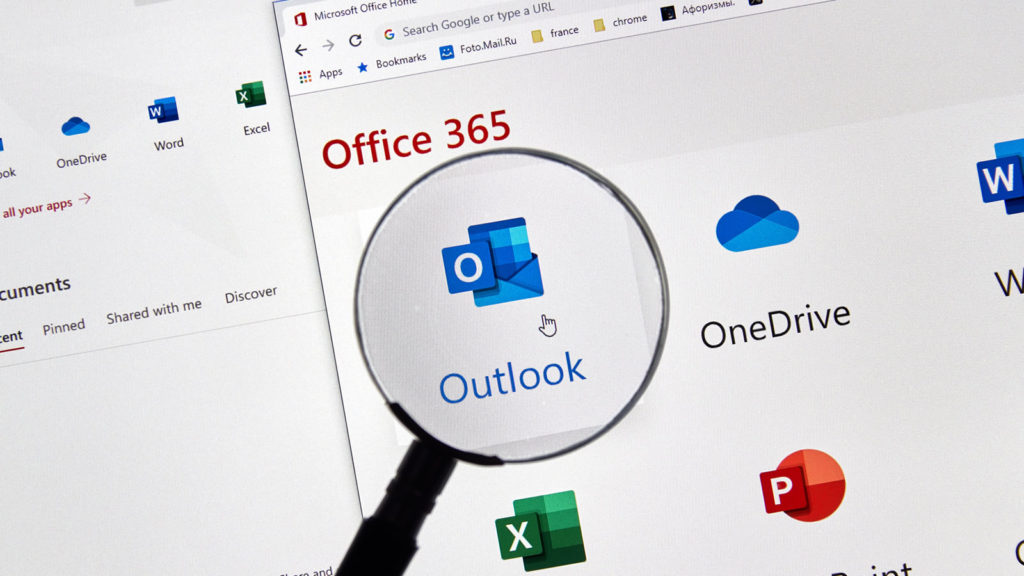 If you're experiencing problems this afternoon, you're not alone. According to Microsoft, users are unable to access Microsoft 365 services. These services include Microsoft Teams, Exchange Online, Outlook.com, and SharePoint Online, and OneDrive for Business.
Microsoft says that it is currently investigating the cause of the issue.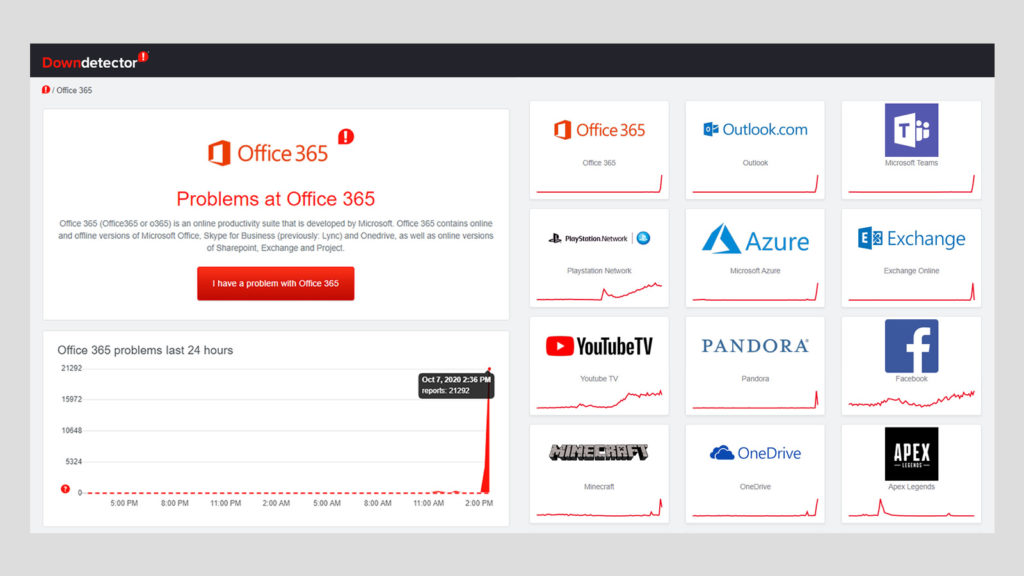 According to DownDetector, they are showing more than 21,000 reports of problems with Microsoft 365 (formerly Office 365). Of the top 12 reported items on their homepage, 7 of the services shown are Microsoft products and services. These include: Office 365, Outlook.com, Microsoft Teams, Microsoft Azure, Microsoft Exchange, Minecraft, and OneDrive. All of the services have shown sharp increases in problems being reported.
Microsoft 365 just experienced a major outage on September 28, 2020.
Update: October 7, 2020, 4:54 PM EDT
According to Microsoft, the root cause of the problem was a "change to network infrastructure" that resulted in the outage. According to the health status page, SharePoint, OneDrive, Teams, Forms, and Threat Protection services are currently healthy. Services that they consider recovering are Intune, Exchange Online, Outlook.com, and the Admin Center.
Microsoft further states that the Admin Center will require additional action to restore service and that they are conducting restarts on the affected infrastructure.
Update: October 8, 2020, 11:59 AM EDT
Microsoft is reporting that all services have been restored.