Tech Talk show notes for Tuesday, June 9, 2020. Listen live Tuesday mornings on WTCA FM 106.1 and AM 1050 in Plymouth, Indiana.
Email is a great thing, right? Well, probably not if you're dealing with a huge amount of email subscriptions, junk, and spam. Your inbox can quickly become a repository of unwanted emails, but there are ways to prevent this from happening. And if it does happen, there are ways to fix the problem.
Don't Subscribe
One of the easiest ways to keep your in box free and clear of clutter is to simply not subscribe to mailing lists. Carefully read any online forms before you fill them out. Most of the time, there will be a box or other notification that will tell you if you will be subscribed to a particular mailing list. If you don't want to get on a mailing list, then don't give them permission. This can be tricky, so just be careful and read the instructions.
Use a Fake Email or a Junk Email
If you're afraid that you'll get on a mailing list, try using a "fake" or temporary email address or make up a junk email. There are lots of temporary email services out there, but my favorite is Temp Mail. It gives you a disposable email address that you can utilize to fill out a form or access a website without providing your real email address. Temp Mail has both free and paid versions and works via an app on your mobile device or their website.
Alternatively, you can utilize a "junk" email address to subscribe to services. This alternative inbox can keep your main inbox clutter-free by directing all of those spammy messages somewhere else. The only time you need to open your junk inbox is when you need to confirm a subscription. You can get a free email from Yahoo, Gmail, or Outlook.
Spam Filtering Service
Email services like Google G Suite or Microsoft 365 (formerly Office 365) include pretty robust spam filtering, but they're not perfect. Sometimes you need an extra layer of protection. There are inbox protection services available to help monitor, filter, and protect your inbox from potential bad emails. Apheus offers spam filtering with our CloudFilter service, which also helps filter out viruses and phishing attacks.
Sort and Filter Your Mail
If you find yourself receiving hundreds of emails everyday, it may be time to consider an email filtering service. Now you can setup email filtering in Outlook or Gmail, but it can sometimes be a little cumbersome. You can pay for a service called Mailstrom that will help you setup filters for your inbox. I've used this service before and it works well organizing emails into folders so you can click through them at your convenience.
Unsubscribe
If your inbox is filled with messages, you're probably subscribed to quite a few mailing lists. Some you may remember signing up for, while others you've been added to without your knowledge or permission. Regardless how you got on a mailing list, it may be time to unsubscribe from them. Legitimate mailing lists are required by law to provide the recipient with a way to unsubscribe from their list. You'll usually see this as an unsubscribe link at the bottom of message.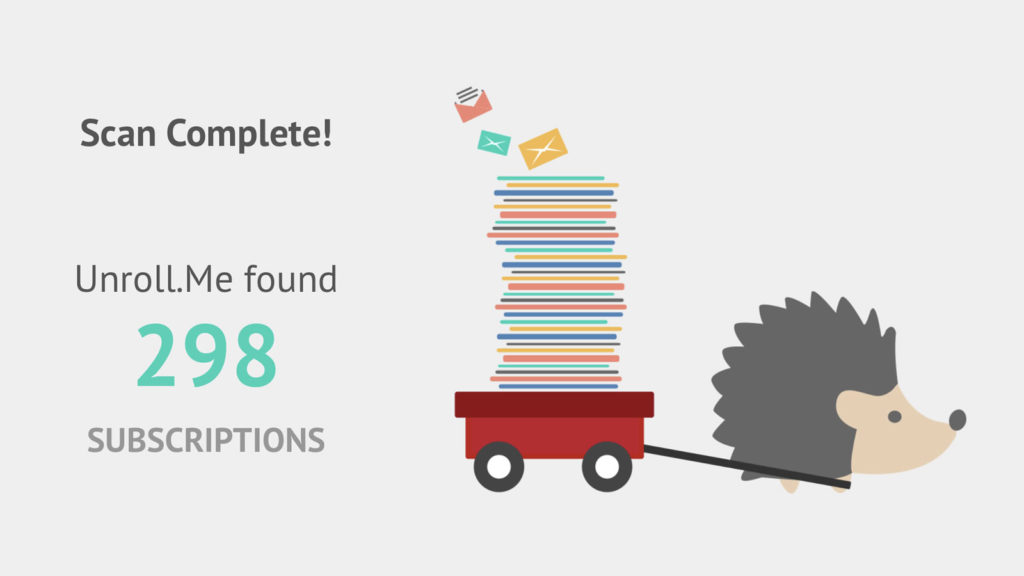 Alternatively, you can utilize a service to help you unsubscribe from a mailing list. One good service is Unroll.Me which is available as an app on Apple or Android. Once you get it connected to your inbox, it will scan your messages for all of the mailing lists. It then presents you with a stack very similar to a dating app – swipe left to unsubscribe, swipe right to keep receiving messages from that particular sender.
Unroll.Me is very easy to use, but if you're a privacy nut, you may want to read the terms of service. They maintain a free service by collecting and analyzing data scraped from your email messages. They are very transparent how they use your data and they promise to strip any personal information from your messages. Honestly, this doesn't bother me, so I'm going to recommend the service because it is so easy to use. Just remember that you are the product in this modern digital landscape.